SEALANIE BOAT YARD (PVT) LTD...?
GET TO KNOW ABOUT OUR COMPANY
During the last many years, Sealanie Boat Yard has established itself as a front-runner in the design, engineering and building of superior boats. We are proud of our reputation as one of the fastest growing, ultra-quality boat builders in the marine industry today. We strive constantly to refine and enhance our success.
More
WHY US...?
FISHING FOCUSED.
FAMILY FRIENDLY
UNIQUE FEATURES
Sri lanka's no 1 boat manufacturer among countless other competitors
A fleet of 80+ well equipped boats manufactured for sri lankans islandwide in last year
25+ years of excellent experience in the industry
Special design to be sustain under any water current around the world
Wide scope of boat variations to meet customer demands
Great quality and finishing is assured for each and every boat manfuactured
Managing a bulk of more than 30 boats at a single time
Manufacturing of exporting boats to seychelles and other countries
Specialised individuals for each independent task
All under one source at your fingertips (Port Agency Services / Port Cargo Services / FRP Material)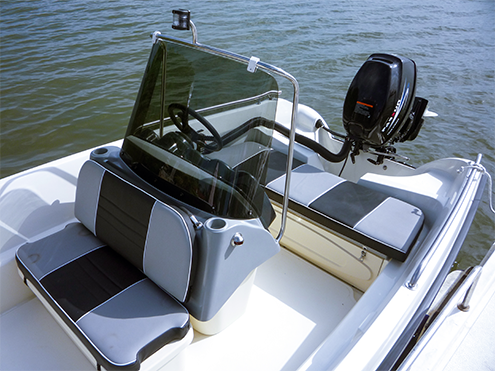 +

+

+

TESTIMONIAL
"I am pleased to inform that the work of your company is perfect and the boat runs smoothly, many thanks for finishing the boat before the agreed date."
Saman Palitha (Yasa Isuru)
This company has manufactured 15 multi day boats for my company, their quality of the boats and the finishing is very good as far more than I expect , compared to the estimated price. Highly recommended and very best for your success
Dayananda Silva (Manel Sohoyuro)
I have more than 20 multi day boats design and manufactured from this company and no complaints at all, I am pleased to work with you guys , all the best for the leisure boat manufacturing . Highly recommended!
K. H. Nandasiri (Chejana)
I am personally know this company and the director, they work really hard and they have well known their responsibilities and maintains the customer relations.
Chaminda Siriwardana (FRP Traders and Holdings)